By: Your homies at Milwaukeño
In-Person early voting begins today, October 20, 2020 and continues to November 1, 2020, after which you will only be allowed to vote in person on election Day November 3, 2020, if you are exercising this option please be safe while doing so. As a service to you, our beloved readers, ahead of this landmark election the Milwaukeño team reached out to every candidate that will appear on ballots across Milwaukee county to ask them to participate in a single question written interview.
I would like to personally thank every candidate and their respective teams for answering our request and considering Milwaukeño readers worth their time, mil-gracias a todos.
Now some fine print. Answers were added to a master document that was populated in the order in which they were received, preference was not assigned. We did not edit or omit any candidate answers, they are presented as received. We hope that you review the below and use their answers as a tool to help guide your decision in the voting booth, or passenger seat of your car, or kitchen table, or wherever you cast your ballot this autumn.
We asked the below question, a question that we have asked every candidate since our launch last April.
If elected, what are you going to do specifically for Milwaukee's Latino/a/x population?
Joseph R. Biden – former Vice President and Current Candidate – President of the United States (D) Kamala Harris – U.S. Senator and Current Candidate – Vice President of the United States (D)
"There is so much at stake for Milwaukee Latinos in this year's election.
The coronavirus pandemic has disproportionately impacted Milwaukee Latinos. While Trump has failed at responding to the virus, Joe Biden and Kamala Harris have a plan to mount an effective crisis response and elevate the voices of scientists, public health experts, and first responders. He's called on everyone to wear a mask, which estimates say could save almost 100,000 lives over the next few months. He will get the virus under control by making sure every single person in this country gets free testing and treatment for the coronavirus and ensuring the development and distribution of a safe and effective vaccine and other supplies like personal protective equipment.
Joe will protect and build on the Affordable Care to provide a new choice with a public health insurance option, lower the cost of premiums, and slash the cost of prescription drugs by 60 percent. He'll double investments in community health centers, which serve a disproportionate number of Latinos, and work to diversify the health care workforce.
Our Latino-owned small businesses have also suffered during this crisis — and as many as 91% of Latino-owned businesses nationwide were at a disadvantage when they initially tried to apply for PPP funding. Joe has called for guaranteeing relief to qualifying small businesses with 50 employees or fewer, so they can get through today's crises and build back better. He'll boost their access to credit and capital long-term, with a Small Business Opportunity initiative that will draw $150 billion in public and private investment, and triple the share of federal contracts that go to small disadvantaged businesses. Joe and Kamala will prioritize the needs of Latino small businesses and will help them thrive.
And, Joe will also not raise taxes for anyone making less than $400,000 per year. Period.
Joe's Latino Agenda is a real plan to uplift Wisconsinite Latinos, so that everyone has a fair shot at the middle class. He and Kamala will create millions of good-paying jobs, fight for a $15 minimum wage, and restore our values as a nation of immigrants, including by protecting Dreamers and creating a roadmap to citizenship for those who are undocumented. As President, he will work to ensure everyone is treated with dignity – no matter their race, gender, sexual orientation, religion, disability, or zip code.
Joe and Kamala will make it easier for all workers to organize unions and bargain collectively because unions are an essential path to the middle class, and can especially benefit Latinos who earn 20% more than non-union Latinos. They'll also address discrimination and harassment in the workplace, guarantee up to 12 weeks paid family and medical leave for all workers and up to seven days of paid sick, family, and safe leave.
To help Latino families build wealth, provide for their family and have the opportunity to buy a home, Joe will work to end discrimination in the housing market, create a $15,000 tax credit to help families buy their first home, and invest in affordable housing.
Joe also knows our collective success depends on investing in an education system that elevates Latino students. Joe will provide high-quality, universal preschool for all three and four-year-olds, eliminate the funding gap between majority white and non-white districts, and improve teacher diversity. He'll invest over $70 billion in underresouced Hispanic Serving Institutions, other Minority Serving Institutions, and Historically Black Colleges and Universities. He'll ensure Latinos can attend community college without debt, make public colleges and universities tuition-free for all families earning under $125,000 (88% of Latino families), and double Pell grants. And, Joe will ensure Dreamers are eligible for his free tuition plans and other financial aid if they meet other requirements for that aid.
Joe believes this is no time to just build back to the way things were before, with the old economy's structural weaknesses and inequalities still in place. This is the moment to imagine and build a new American economy for our families and the next generation. Joe and Kamala will be ready beginning on Day 1 to implement changes needed for Milwaukee's Latino community to thrive."
LaTonya Johnson – Incumbent – State Senate District 6 (D)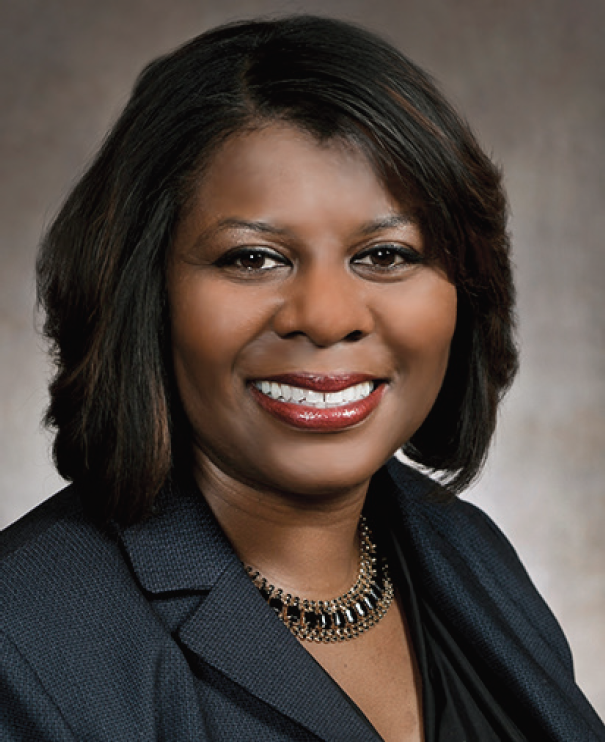 As State Senator for the 6th District, I will continue to work to improve the health of Latino families. I will do this by pushing for the passage of my bill, Senate Bill 630, which would extend Medicaid eligibility for women up to one year after the birth of their child; current eligibility ends approximately 60 days after delivery. At this point, women are either dis-enrolled from the program, or if their income falls below 100 percent of poverty, they may remain in the program. Wisconsin is one of only 19 states that end Medicaid coverage at 60 days postpartum, which limits women's access to care at a particularly critical time. During this time, women are recovering from childbirth, and struggling with a number of health conditions, ranging from infection and cardiovascular conditions to depression and physical exhaustion. Studies have shown that more than half of pregnancy-related maternal deaths happen after delivery. In the United States, maternal mortality has increased since 2000, especially among women of color, who suffer a 50% higher rate of severe pregnancy complications. We know that healthy moms mean healthier babies and healthier communities, and it's critical that we make sure that all moms have access to high quality health care.
Daniel Riemer – Incumbent – Assembly District 7 (D)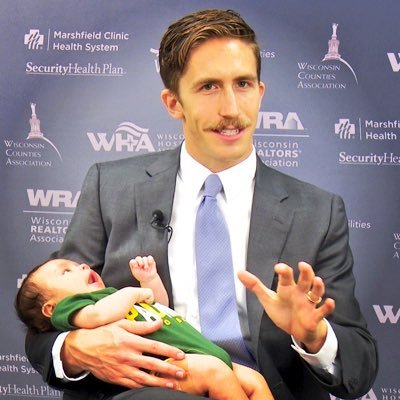 My top legislative priorities for the 2021-22 legislative session include access to affordable healthcare, policies that promote jobs and stronger wages for workers, and investment in early childhood education. In past sessions I have authored legislation to achieve those goals (see 2019 Assembly Bill 394, 2019 Assembly Bill 537, and 2017 Assembly Bill 422).
Although I do not have specific recent data on insurance rates, employment, or education outcomes in the Milwaukee Latino community, I believe that these policies, with their emphasis on health, hard-work, and learning, will greatly improve life for Latino Milwaukeeans.
Whether I am elected or not, I would strongly support the creation of a Latino soccer club, akin to the Bavarians, Croatians, Serbs, in the heart of the 7th Assembly District. Milwaukee has a strong tradition of its ethnic communities centering around a soccer club in the community. To my knowledge, no such club, with the level of organization and infrastructure present in the other clubs, exists in Milwaukee's Latino community. It should. I would send my son there to train. Milwakeños would be a good name for the club.
Robyn Vining – Incumbent – Assembly District 14 (D)
If re-elected, I will support legislation that will benefit Milwaukee's Latino population, as I did in my first term.
In my first term, I supported legislation for drivers licenses for undocumented immigrants, which would improve public safety, allow for folks to drive without fear to their jobs, school, doctors appointments, etc., and generate revenue for the state of Wisconsin.
I also supported legislation for multicultural education programs in Wisconsin, specifically multilingual programs as well. We know that the Latino population is growing in our state, and we should respond with programs that are suited for students from multicultural backgrounds and families.
I also believe a strong response to the COVID-19 pandemic will benefit Milwaukee's Latino population, because this pandemic disproportionately impacts the Latino population. We need to do the work to end this public health and economic crisis.
Sylvia Ortiz-Velez – Candidate – Assembly District 8 (D)
"As the State Representative of the 8th Assembly District of Wisconsin, I understand that I am the representative of the Latino Community to the State of Wisconsin. I maintain that as the representative of this district which is over 80% Latino, that any public policy decisions that I am able to author and pass through the State Legislature will benefit the Latino population. I plan on introducing legislation to tax ride-sharing companies in order to get Milwaukee it's fair share of revenue to fund public transit, which my district residents are heavily reliant upon. My district is heavily plagued with overdose deaths, I plan to introduce policies that will lift the ban on Fentanyl testing strips, which have been proven to reduce Overdose death's in other American cities.  Furthermore, I plan to fight for fairer district maps in the State of Wisconsin during the redistricting process, which will allow more balanced decision making when it comes to the allocation of State shared revenue. The City and County of Milwaukee have been receiving a disproportionate share of State aides and revenues for the last several years, while we have increased the amount of funds that we contribute to the State. I intend to work with my fellow lawmakers to change that policy and bring home more funds for our community."

Israel Ramón- Incumbent – Milwaukee County Register of Deeds
My name is Israel Ramón, and I am the current Milwaukee County Register of Deeds. I was appointed by Governor Tony Evers in May 2019. This was an historic appointment for Wisconsin as I am the first Latino Register of Deeds and first Hispanic Constitutional Officer in Wisconsin's history. ­­­­­­­­­­I practiced law for over twenty-five years representing workers, union members and the Latino Community throughout our State. I served on the Boards of Voces de la Frontera, the Centro Hispano in Milwaukee and the Spanish Centers of Kenosha, Racine and Walworth Counties. I am endorsed by every Latino elected official in our County and over 95% of all elected democrats.
Governor Tony Evers was particularly interested in appointing the right person with a legal background for the Office. Prior to my appointment, the Office had been raided by the FBI for an alleged $2.3 million dollar false invoicing scheme involving the prior Register of Deeds. Governor Evers requested that I "clean up the office and make it transparent to restore the trust of the public." He also requested that I run for a full term in office. I committed to doing both and have made significant reforms to the Office.
Prior to my appointment, there was no consideration in the Register of Deeds Office for the Latino and Spanish-speaking Community. I made available our Vital records application forms for Birth, Death, Marriage and Divorce in Spanish. I made our Property Fraud Alert Program available in Spanish and distributed thousands of Spanish language brochures about the program to Milwaukee's Southside. Now Latinos have access to this very important program to safeguard their homes.
In addition, I developed a customer service satisfaction survey in both English and Spanish to better assess our customer service experience. Now Latinos have a voice in how they are treated by the Register of Deeds Office. Quite frankly, I received many complaints of poor customer service when I first got to the Office. Sadly, there was very little oversight of this Office by other county departments or long term elected officials. In response to these allegations, I presented my Mission, Vision and Values speech to the staff and mandated that they complete Equity Training, Protected Class Training and Language Sensitivity Training. This has improved our customer service satisfaction to 98%.
Lastly, I installed a language line to assist our non-English speaking customers. Before, if one spoke Spanish and did not bring an interpreter or there was none available in the Office, they were sent away. Now, my Office has access over two hundred languages at a moment's notice so every county resident can have access to the important services our Office offers in Vital Records and Land Records.I am committed to continued full access of my Office by all county residents and I am committed to advancing services and hiring for our Latino Community and all communities. While others may have an idea of what they want to do for the Latino Community, I have actually instituted policies that help our Community better access our services. More information about me and the reforms I've made to the Office can be found at www.RamonForRegister.com
Orlando Owens – Candidate – Assembly District 11 (R)
"Help people get high paying jobs.."
Tim Rogers – Candidate – REPRESENTATIVE IN CONGRESS DISTRICT 4 (R)

" If elected, I would work specifically for "Safe Communities" for Milwaukee's Latino population. Safe Communities are achieved by local, state and federal government working tpgether towards strong law and order resulting in less crime in the neighborhoods. Safe communities are also achieved by having strong secure borders to keep criminals out of the United States, while creating legislation for pathways to legal immigration. I believe that tax initiatives and opportunity zones are perfect for the hard-working Latino small business owners. I respect Latinos' values of family, faith, and country. As your Representative, I would like to have forums with the Latino community to discuss their needs and their problems; then I can take this information back to Washington, D.C."
Helmut Fritz – Candidate – Assembly District 19 (R)
If elected, what are you going to do specifically for Milwaukee's Latino population?
As the 19th district assembly representative, my actions concerning the Latino population is jobs, jobs, jobs. There are many other matters of importance here of course and I do not diminish them but I will be centering upon the State of Wisconsin significantly encouraging the trades, (that is, electrician, machinist, plumber, CDL Driver, etc.) It will not only be for "young" people, not only for men, and not only for English speakers. I will get this done. Please see my website: http://www.helmutfritzforassembly.com.