By: Claudio "El Lloron" Cortés
If you had access to a vampire as a high school senior would you weaponize it? Were you bullied in high school? Was your best buddy also bullied? Did you opine after a childhood friend and live in the legally mandated guardianship of an abusive grandparent after your parents died? How did the local cops in your hometown feel about you? 
If you answered yes to any of these questions, then boy do I have a film recommendation for you. The Shed explores all of these questions with the grace and elegance that could only be pulled off by The WB in the 90s…but with a bit more blood and cursing. The Shed is a modern and admittedly angistier interpretation of the 80s cheese classic Fright Night. If you are looking for a puddle deep B movie popcorn watching experience with one or two jump scares this is your film
You can watch The Shed on arguably the coolest streaming service / amazon prime companion, Shudder. Click Here to watch, they are currently offering a 7 day free trial which I encourage you to take advantage of.
Today's song recommendation leverages the same amount of angst to tell the same amount of story, but this one is from the prospective of ageing australian punk rockers. Today's song is Better In the Shed (get it?) by Cosmic Psychos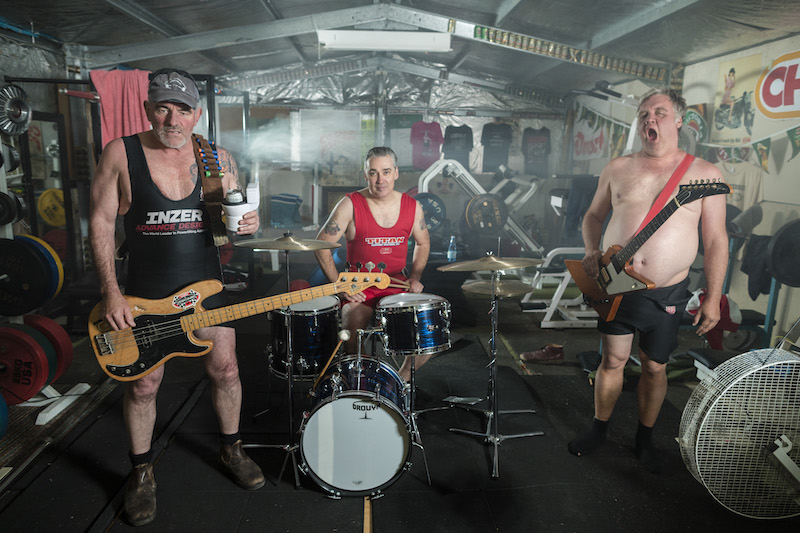 Keep up with the playlist as it builds Here
What did you think of The Shed? Let us know on Twitter or Facebook.